Luce Jean Haffner 1925-2020
Give rest, O Christ, to your servant with your saints, where sorrow and pain are no more; neither sighing, but life everlasting.
You alone are immortal, the Creator and Maker of man and woman; and we are mortal, formed of the earth, and unto earth we shall return;
for so did you ordain when you created me, saying: 'You are dust, and unto dust shall you return.'
We all go down to the dust, and, weeping over the grave we sing our song: Alleluia, alleluia, alleluia.
Kontakion of the Departed
Death notice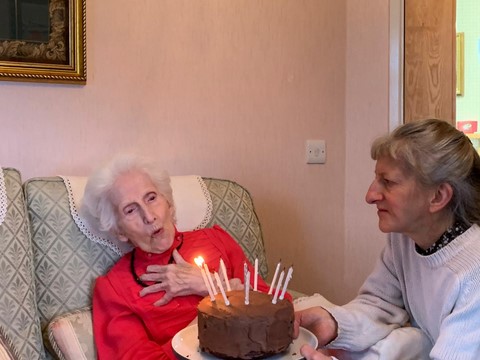 With sorrow and hope in the resurrection we announce Maman's peaceful death on Monday 27 April at 8:30 am at Footherley Hall, Shenstone near Lichfield after a short illness.
Burial rite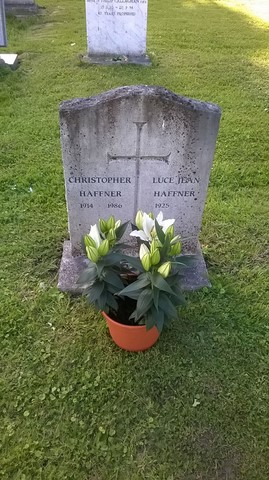 Maman's burial took place at the cemetery of St. Peter's church, Eynsham, Oxford on Tuesday 2 June at 10 am.